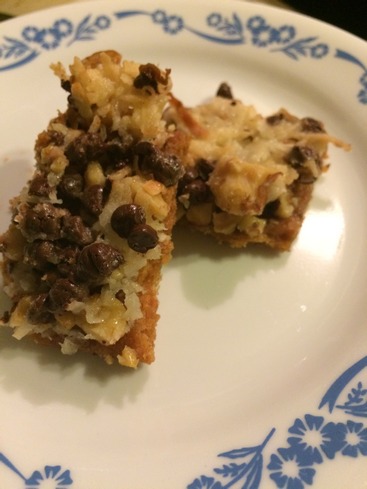 Originally from Tena's Diner. These are an addictive and quick holiday cookie.
Charlie Bars
About half a box of graham crackers
1 C chopped nuts
1 C coconut
1 C chocolate chips
2 sticks butter or margarine
½ cup sugar
Spread crackers in large foil-lined jelly roll pan. Sprinkle nuts, coconut, and chocolate chips evenly over crackers. Melt butter in saucepan, add sugar. Boil 3 minutes, stirring frequently. Pour over crackers. Bake in 350° degree oven for 10-15 minutes. Let cool slightly, then break into sections.