This is a dish from my childhood, and one that my children love, too!!
Ham, Potatoes, and Green Beans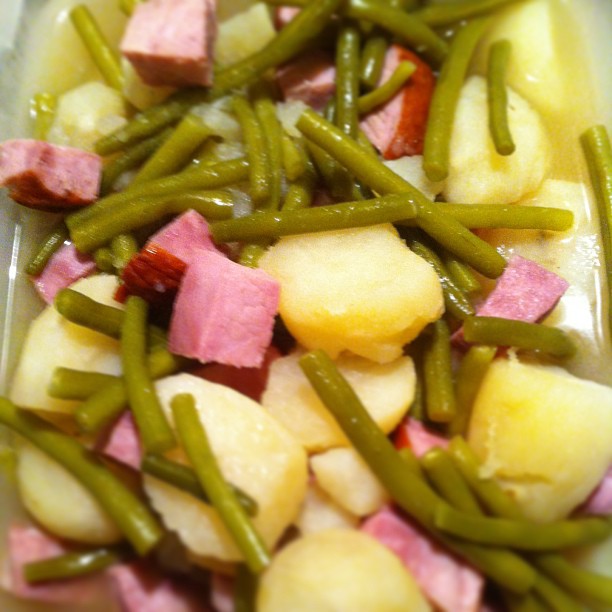 About 2 lb fresh green beans
1 lb ham, cut into cubes
About 2 lb new potatoes, unpeeled, or Russet potatoes, peeled
Wash green beans and snap off ends, then (optionally) cut into bite-size pieces. Wash potatoes and cut into medium-size pieces. Place beans, potatoes and ham into a large pot. Cover ingredients with cold water. Add salt and pepper or other seasonings to taste. Bring pot to a boil, then reduce heat and simmer until potatoes are tender, about 30 minutes.