I got this one from The (wonderful!) Cookbook Junkie. It is super-fast and oh-so-easy. It's not exactly health food, but it's really comforting and tasty. Use low-sodium products to make it a little less awful for you.
Hamburger Casserole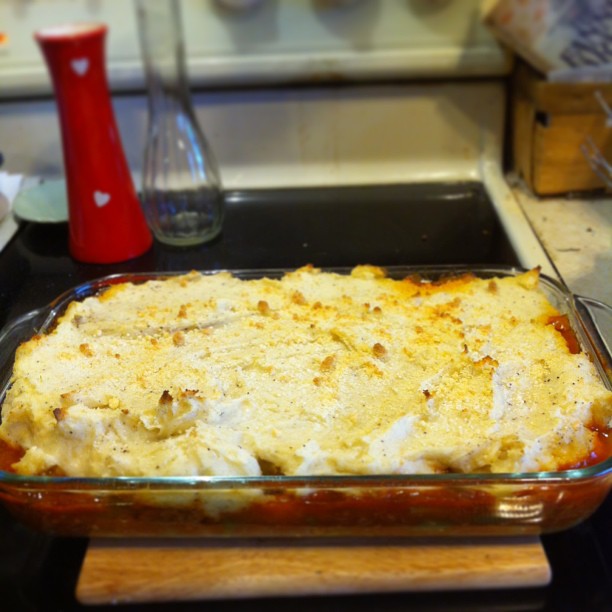 1 lb ground beef
½ C chopped onion
Salt & pepper to taste
1 (10 ¾-ounce) can condensed tomato soup
1 (15-ounce) can cut green beans, drained
1 1/3 C instant potato flakes, plus butter and water to prepare (see below)
1 egg, beaten
Parmesan cheese, optional
Preheat oven to 350°F. Grease a 1 ½-quart casserole dish.
Brown ground beef with onion; drain. Season with salt and pepper; stir in tomato soup and green beans. Place in prepared dish.
Prepare instant potatoes as package directs, omitting milk and adding egg. Spoon potato mounds over casserole. Sprinkle with Parmesan cheese. Bake for 30 minutes.
4 servings
.