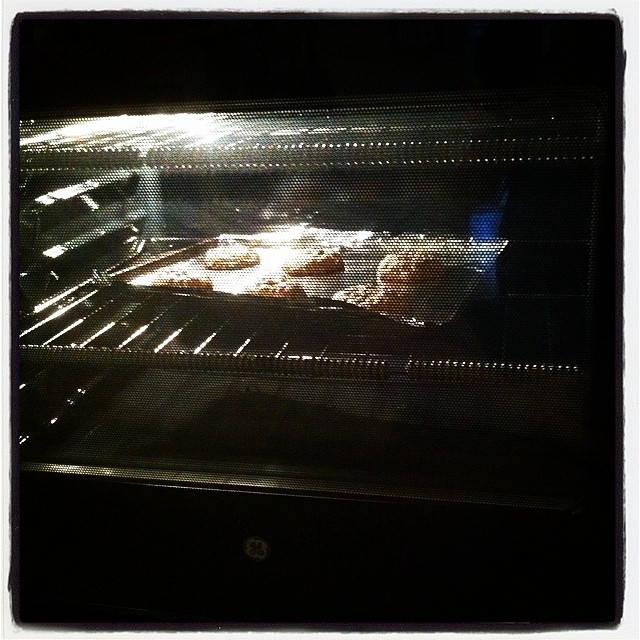 Sammi and I got this recipe from a YA book that we read together. The book was kinda lame, but the cookies are pretty good!
Kitchen Sink Cookies
1 ¾ C flour
1 tsp baking soda
½ tsp salt
¼ tsp nutmeg
2 sticks unsalted butter, softened
1 ¼ C brown sugar
2 eggs, beaten
2 tsp milk
1 T vanilla
2 C rolled oats
1 C chocolate chips
1-2 C other inclusions -- candy, nuts, coconut, dried fruit, etc.
Preheat oven to 375°F. Whisk flour, baking soda, salt and nutmeg in a small bowl. Cream butter and sugar in a large bowl until fluffy; add eggs, milk, and vanilla and mix well. Add flour mixture to butter mixture and blend thoroughly. Gently fold in oats, chocolate chips, and other inclusions. Don't overmix the dough.
Drop by rounded tablespoonfuls onto ungreased cookie sheets. Bake 9-10 minutes, until lightly browned. Cool 1-2 minutes on cookie sheets, then remove to rack to cool.
Makes 2-3 dozen.